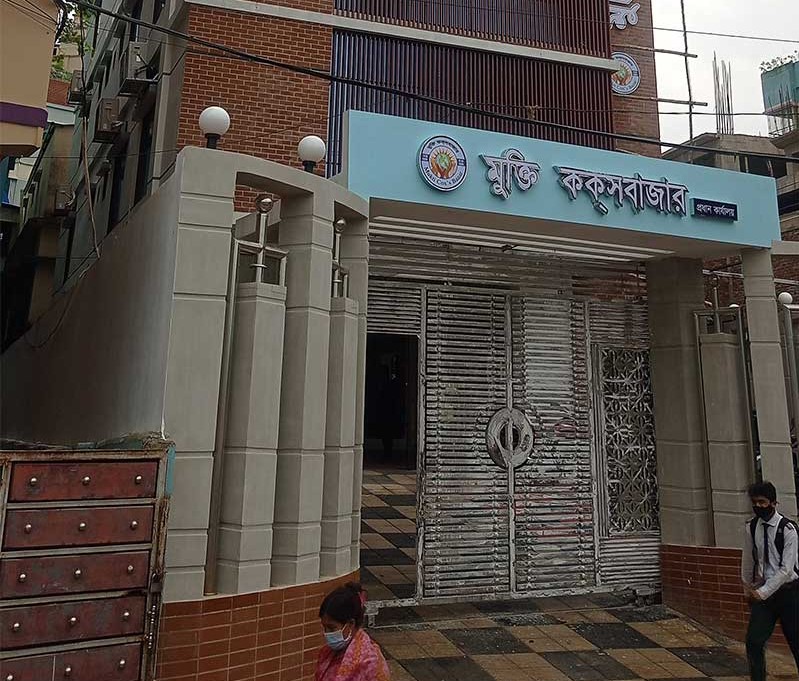 After devastating cyclone in 1991 Advocate Sujit Kumar Chowdhury, Professor Someswar Chakravorty, Advocate Shibu Lal Debdas, Dr. M.A. Hosen and some teachers, lawyers, social workers came together and started relief and rehabilitation works for cyclone affected shelter less people of Cox's Bazar district with their own contribution and collected fund from the community. At that time, they have distributed dry food and ORS to affected people for one month and constructed 500 low-cost houses for shelter less families. After that they have established a school for providing primary education to vulnerable children. And finally, they have started development activities formally through MUKTI Cox's Bazar with the view of serving the poor community mainly underprivileged women for getting rid of illiteracy, unawareness, poverty and prejudice in 1st January 1996.
Standing and wondering in front of you but you are looking for God everywhere. He who loves and serves men is virtually worshiping the God. –

Swami Vivekananda
Man is living God. To serve suppressed, oppressed, distressed man is to worship God. This is the philosophy of Mukti, a service rendering and social welfare organization. To materialize this dream its effort is going on since 1996. With the help of all concerned its name and fame is spreading all over the country. We have firm belief that in near future Mukti will become familiar to the international arena. The skilled & capable professionals and all concerned adhere to the core belief that Mukti is the organization of those for whom we are working, a bit advance of the poor, helpless, oppressed, and unprivileged women. Steps were and are being taken to save them from the clutches of poverty and social instrument of tyranny. But if we are let to speak the truth, we are not ready to call these measures adequate or very effective to bring overnight changes in a society where problems are accumulated for ages. Help with money should not be a system or procedure of uplift. Money may be given to promote business, to create job and income generating activities. But to keep these necessary creation and prevailing machineries of income sustainable and functioning ethical, logistic and technical supports are being given which we think will bring socio-economic changes in the target society. Alongside we are trying to link with the administration and peacekeeping agencies to guarantee and preserve their basic rights. Through different projects designed for the purpose we have taken substantial measures to make them aware of their short comings, impediments and problems they are facing, the prejudices and superstitions they are becoming target of, and to find out way to get rid of all these. We the founders of this organization have ambition to make our target society a poverty-free welfare society where men, women and children can live in peace and harmony, with minimum dignity and honor, with liberty and freedom.